Sorry, the link to his site is dead this time and his email address has changed.
You can execute the S-Basic online by a Java applet written from Shogo Okamoto / Japan.
Please go to http://members.dencity.com/ShogoOkamoto/basic/ and follow the instructions.
( Do this now by using the HTML-file contained in the downloadable file )
Download his version and parts of his old site ( 286 kb ).
Here are two screen shots of panels generated by the emulator: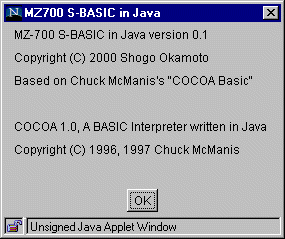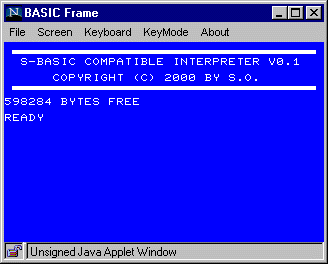 The project is unfinished.