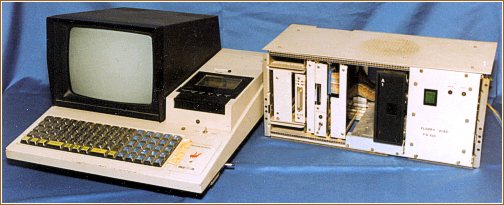 MZ-80K with a self-made MZ-80I/O box
I have two MZ-80Ks (pictures of the 2nd will follow). The first one shown above came out of an Ebay auction in 2002 and is not in a very good optical condition. But, it works well and has a self-made I/O box.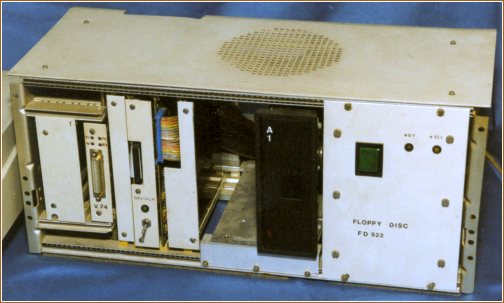 The self-made I/O box
The I/O box was self-made by a German Radio Amateur, I assume, and contains a self-made modem, a printer interface card, a floppy disk controller, a 5.25" floppy drive (not working), and a self made power supply. Coz of the not working inbuilt floppy drive I use an external drive.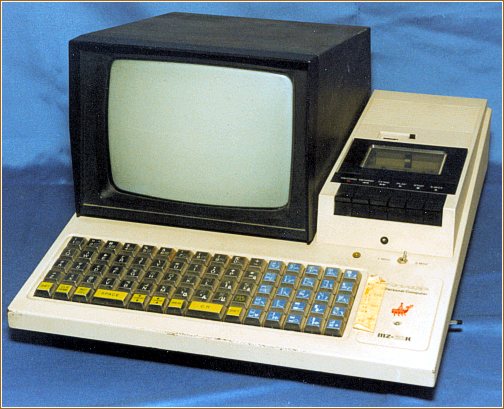 MZ-80K front view
It has a reset switch at its left side and the power switch is at the right side, coz the original switch at the rear is broken. A speed switch at the top lets me select 2MHz or 4MHz of CPU speed. A yellow LED indicates the 4 MHz mode.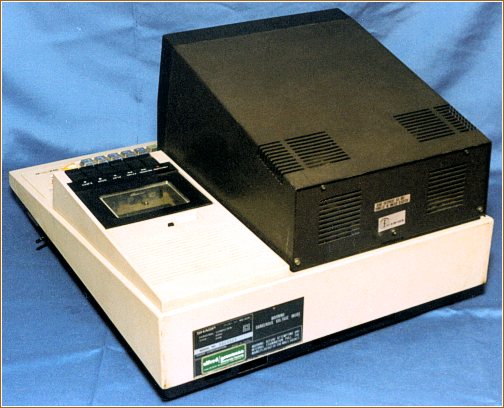 MZ-80K rear view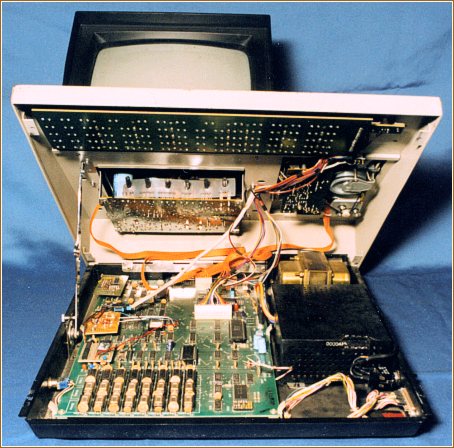 The MZ-80K is deeply modified. It has a reset switch at the left side, a switch for setting the speed from 2MHz to 4MHz, and an 80-columns interface which enables me to run CP/M versions.
More pictures of both machines will follow.