NIBBLER
BBG-Software December 22, 1984
Load part 1 first then load part 2. Both parts are written in machine language.
Drive a growing worm through a maze, and eat a lot of points. But the points
are distributed very skillfully, so that only a few ways are leading you
to the desired target.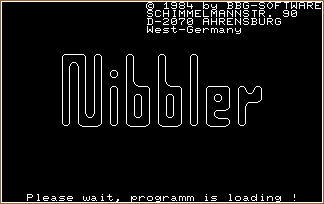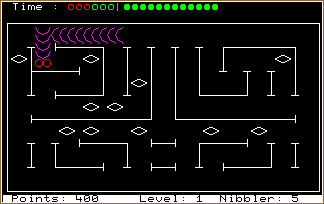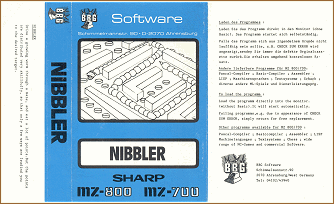 Name &
download
size
Type
Language
NIBBLER
( 13 kb )
OBJ