MYSTERY OF MUNROE MANOR
SOLO SOFTWARE MZ-8G048 ( for MZ-700 on tape )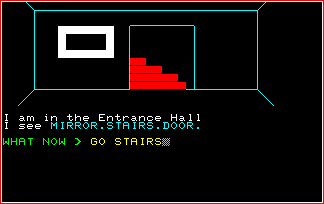 This is a full graphic adventure containing 70 different screens displaying each location or action during the game. There is a save-routine to allow pauses during play. You stand on the misty moors outside the gates to Munroe Manor. Old man Bastow has disappeared but reports persist of his wealth hidden somewhere in the Manor.