UFO
KNIGHTS MZ-07UFO ( for MZ-700 on tape )
U.F.O. IS A FAST MACHINE CODE GAME. LOAD IT BY PRESSING THE RE-SET BUTTON AT THE BACK OF THE MZ-700, THEN ENTER L AND PRESS THE CR KEY.
Use the cursor keys to change direction and move around. Fire at the spaceships by pressing the space bar. Once you have destroyed the first eight invaders the game gets progressively harder and you score more points. You have just three lives. The best score is retained on the screen.
Described by Personal Computing Magazine as " just about the most difficult game we've come across. This is so fast it is maddening. Knights refuse to slow it down. Its fast and well high impossible to beat. It'll probably become a classic of its kind. I hate it !!". The reviewer from Personal Computing says it all - try this fast machine code game.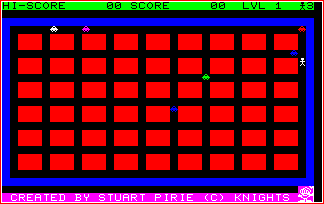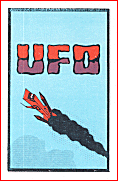 Name &
download
size
Type
Language
KNIGHTS UFO
( 11 kb )
OBJ