JUNGLE JINKS
Knights MZ-07GATE ( for MZ-700 on tape )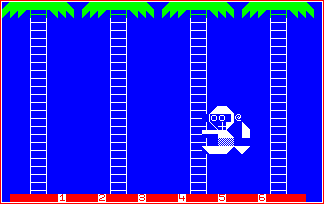 In the program Jungle Jinks you shoot at animals with six guns - big-game hunting on your MZ-700.
In JUNGLE JINKS you can fire six guns set in a jungle - extreme cruelty to animals.
JUNGLE JINKS is a BASIC program. Load BASIC as usual, type LOAD and press the CR key to load the program.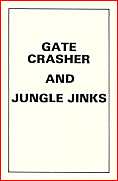 Name &
download
size
Type
Language
JUNGLE JINKS
( 3 kb )
BASIC